2023 State of CX Report
We've crunched the data. Leveraging tens of thousands of homebuyer surveys across hundreds of new construction homebuilders, we've assembled the most comprehensive report on the state of the customer experience in residential new construction.
Want to know how you stack up? Download the report today!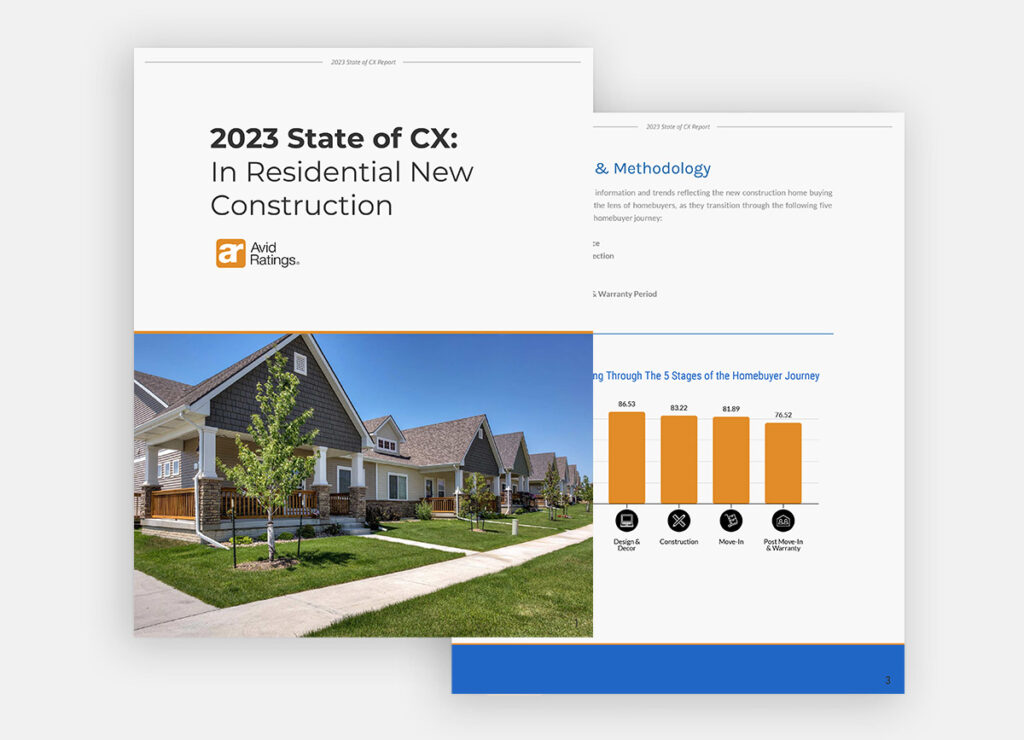 This report is chock-full of stats, data, trends and year-over-year comparisons covering the following stages of the homebuyer journey:
The Sales Experience
Design & Decor Selection
Construction
Closing & Move-In
Post Move-In & Warranty
Download the report today and watch for our follow-up later this year which will build on this composite data with specific homebuilder examples, case studies and best practices to improve the customer experience at every stage of the homebuyer journey.