Published April 29, 2020
Last updated July 8, 2022
Understanding and managing customer expectations is one of the biggest factors in homebuyer satisfaction. Realistic expectations should be communicated – it doesn't matter how – it just matters that the conversations happen. And, the sooner you can modify expectations to align with reality, the less likely you are to disappoint.
Here are some examples of how realistic expectations should be set during the homebuying process.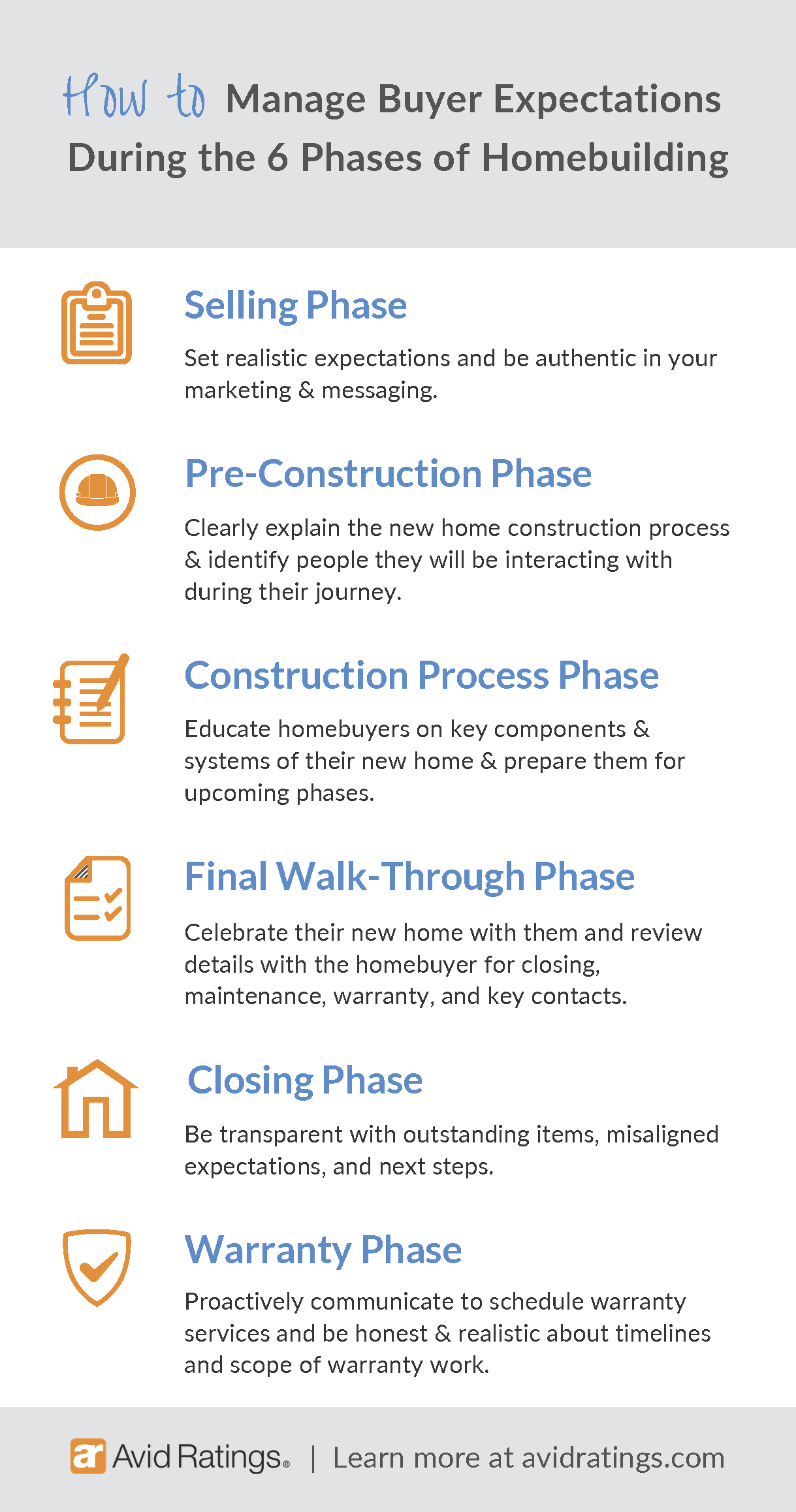 What's your customer
satisfaction score?